Get ready to hail to the king baby! The one and only Army of Darkness warrior, Bruce Campbell, is coming to Mesa! Changing Hands bookstore and the people of Phoenix Comicon are bringing  the Evil Dead star to Dobson High School's auditorium for a Q&A and a LIVE game show Last Fan Standing where he tests your pop-culture knowledge. The panel like event is Wednesday September 27th at 7pm and tickets start at 12 bucks. If want to include his new book Hail To The Chin, tickets will be just a little over 40 bucks and up and please, leave those boom sticks at home.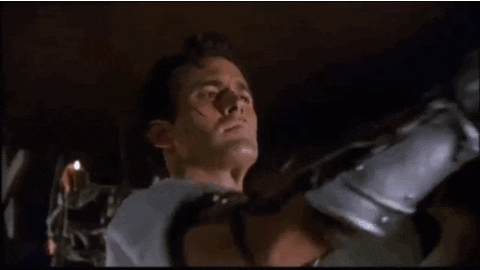 If the only reason you purchased Call Of Duty's Infinite Warfare was for the Modern Warfare remaster combo, you should have just waited…  Activision is now offering the 2007 classic as a stand alone remastered game for only $40! The remaster includes the original campaign and the 16 retouched multiplayer maps and are available now on Steam and Xbox One!
Hulu is totally hitting you in the nostalgic feels with their new TGIF 90s sitcom lineup! They're exclusively streaming every. single. EPISODE. Of Full House, Family Matters, Step by Step, Perfect Strangers, and Hangin' with Mr. Cooper. (Which comes out to over 800 episodes!) Starting September 29th, you get to recapture your childhood tv memories with these family friendly sitcomedies which ps. Full House is about to hit their 30th anniversary.