With Game of Thrones season 7 nearly a month away, ravens are flying in left and right with news on the upcoming season. Earlier this week, GoT was on their way to the Guinness Book of World Records for setting the most guys on fire on screen. Now it's been revealed that season 7's finale episode will run for 81 minutes, making it the longest episode in Game of Thrones history. This is great news for people who were bummed aka me about GoT's season 7 will be the shortest season yet.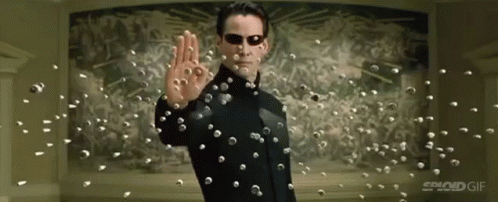 It's crazy to think that The Matrix is 18 years old. I know I'm not the only one to remember how great the first Matrix soundtrack was… Bands like Deftones, Rage Against The Machine, Prodigy and a ton more were on it. Well it looks like The Matrix soundtrack will be released out into our matrix world, in vinyl form, for the first time ever, in a "Red & Blue Pill" form.
As the Broken Lizard Comedy troupe gears up for their upcoming movie Super Troopers 2, the soundtrack for the film is getting the Eagles of Death Metal treatment! Jay and Kevin of the troupe were pictured with Jesse Hughes in studio after their recording sesh. There's no word if Josh Homme will be a part of the recording process but let's be honest, right meow, I'm more excited to see the guys suited back up for the Vermont State Police Department.
*Did you just say meow?*
Super Troopers 2 Update: In studio with Eagles of Death Metal recording score. pic.twitter.com/L436375rjS

— Jay Chandrasekhar (@jaychandrasekha) June 7, 2017