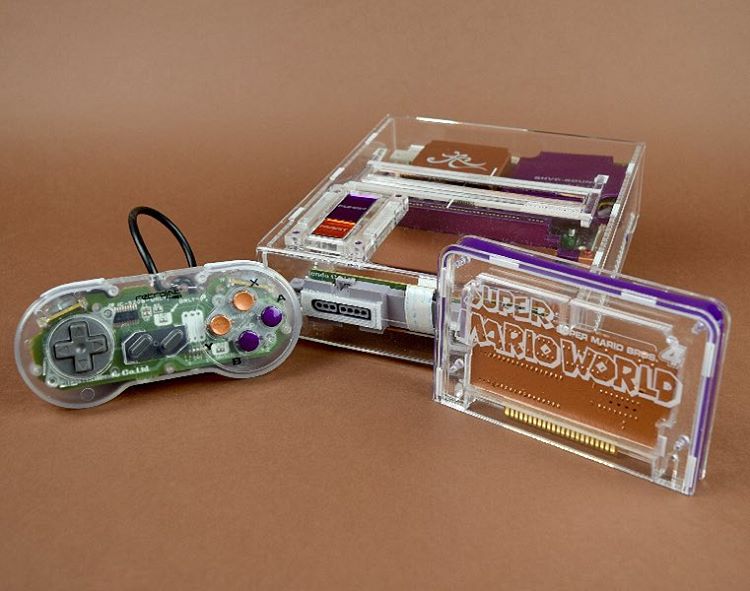 The Rose Gold  are reimaging Super NES consoles in a clear form and it's magnificent! They're only for a limited run and sadly, no dates yet on when it will be available to the public. But they did say how they make it:
"These SNES consoles* have been treated to a 100% brand new, hand-built exterior, all while retaining complete original function.  Each is assembled by hand with the care and attention to detail that you have come to expect from RCG.  The housing consists of laser cut and etched acrylic components which have been drilled, bent, bonded, threaded, & assembled using all new anodized aluminum hardware.  Many internal components have been slathered in various finishes then etched in order to accentuate items which were never meant to be seen.  All hand-built, these units will only be available in VERY limited quantities upon release, with each being treated to a unique serial number."
Just shut up and take my money…
Will Smith was supposed to be the original Neo in The Matrix. Someone decided to make a mashup trailer w/ Will smith:
What if the Matrix starred Will Smith? He was originally considered for the role of Neo but passed it up for a role in Wild Wild West…
Well someone decided to make create a trailer with Will in it using past movie clips. Perfect Mashup for Monday!
The Late Carrie Fisher to appear in Star Wars: Episode 9
The force will stay strong with Star Wars Ep. 9, the late Carrie Fisher will appear AND without CGI! Her brother, Todd Fisher, recently told New York Daily News, "She's as much a part of it as anything and I think her presence now is even more powerful than it was, like Obi Wan — when the saber cuts him down he becomes more powerful… I feel like that's what's happened with Carrie. I think the legacy should continue."
Bonus Level Content: The Force Awakens Bad Lip Reading