Start save your gold coins friends, we just got a preview of what Super Nintendo World will look like and it looks AMAZING! The first commercial for Nintendo's new amusement park at Universal Studios Japan makes it look like you're stepping into Mario world equipped with Bowser's Castle, green pipes and plenty of familiar characters. Even though the SNW doesn't open for another 3 years, it still gets a 1 up from us, but if only you could hop of Yoshi's back as a form of transportation…..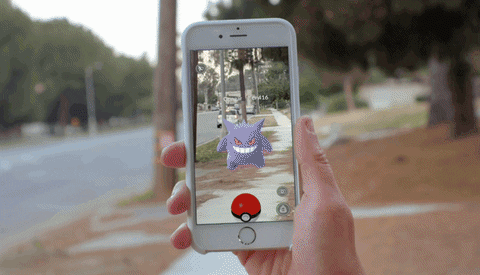 Can you believe it's already been a year since Pokemon Go was released?!? Remember the pandamonium? The Excitement? Or how fast the fad ended?! Well if you're still playing Pokemon Go, try not to squirtle yourself with this news… but there's an event coming, just for you! It's Pokemon Go's first Real-World Event and some special bonus on the app! The event will take place at Grant Park in Chicago July 22nd. Tickets go on sale June 19th at 10am and as it gets closer, the Go team will reveal new festivities happening at the park. So start training those Pokemon cause ya gotta catch em all!!!
NASA has revealed a new Mars Rover concept vehicle that looks like it was built by Bruce Wayne himself. The Bat mobile inspired vehicle is solar powered or can take a 700 volt battery and looks like a giant black tank but sadly, this concept rover will never touch Mars soil but NASA does plan to land on the red planet in 2020.