Nickelodeon is giving us another piece of nostalgia to nibble on with a One Hour special of Rocko's Modern Life: Static Cling. The entire original cast is returning along with executive producer, writer and series creator Joe Murray. The story sounds really cool too, "Rocko has trouble accepting this 21st century modern life, while Heffer and Filburt embrace every aspect of new technology, social media and the endless diversity of food trucks,". "Rocko whole-heartedly believes that his nostalgia for the past can save him from the tortures of the modern world."
Lucasfilm are just salt baeing money at this new Han Solo movie. Earlier this week, they canned the two original directors, Phil Lord and Chris Miller, just three weeks from wrapping up filming. Since then they've been travelling at light speed to get the spot filled and Lucasfilms vision restored. The man now steering this ship: Ron Howard, who was the front runner since the departure of Lord and Miller. This is not Howard's first time working with Lucasfilm either. Let's not forget he directed the classic, 1988 fantasy, drama Willow, starring Warwick Davis and Val Kilmer. The untitled Han Solo film is still scheduled to be released May 25th, 2018.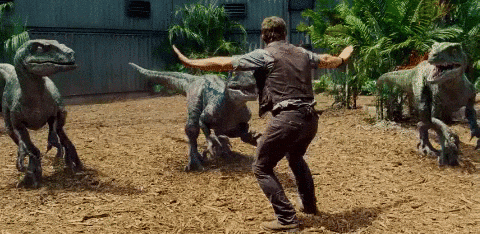 Since we're on the subject of "Howards"…. Ron Howard's daughter, Bryce Dallas Howard plays Claire in the new Jurassic World movies. She's currently filming for the sequel which just got an official title yesterday: Jurassic World: Fallen Kingdom. They also debuted a new teaser movie poster but it's just the classic JP stone background with the title of the movie. Fallen Kingdom is scheduled to release June 22nd, 2018.
In one year, life finds a way. pic.twitter.com/32Cu62xn1Y

— Jurassic World (@JurassicWorld) June 22, 2017