The new Spider-man Homecoming movie might be my favorite movie this year BY FAR! This was the kind of movie I held my tinkle in for, so I didn't miss a thing. I'm assuming most people did the same because it racked in $117 million for it's domestic opening weekend making it number 1 BUT came in 2nd to Spider-man 3's opening at $151 million. Either way it's still a big win for Sony and a HUGE win for Marvel fans everywhere now that he's a part of the MCU.
4 Bejing Students are putting themselves in a 200 day isolation from friends and family by simulating life on another planet. Lunar Palace 365 is an experiment for the 4 students to sole live on the resources they have from planets like the moon or mars. Which means they're basically living the movie The Martian in real life. Not only will they have to generate oxygen from plants and recycling urine to produce drinking water, but they're also taking on a lot of mental and physical challenges. Not only will they be living in a tiny space but they're also being cut off from society and sunlight. If this program goes well, China will finally be able to catch up to the US and Russia Space programs.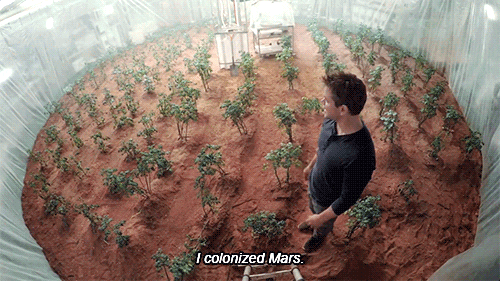 Tonight at 9pm ET or 6pm Az time, Amazon will kick off it's 3rd annual Amazon Prime Day. If this is your first time, no worries, its my first time too and I'm scared. It's basically Black Friday for the interwebs without having the cops called on you for taking out the Scottsdale mom trying to steal YOUR Xbox One for her unappreciative child. Anyway, a new deal drops every 5 minutes for 30 hours non stop which can be very overwhelming but thanks to LifeHacker.com they've come up with a few tips for a successful Prime Day.
Sign up for Amazon Prime: if it's you're not signed up, do so for the 30 day trial and if you're a cheap like me, you can deactivate your account after Prime Day so you don't get charged for the $100 annual fee 😀
Download the app to track deals ahead of time: Deals are posted 24 hours in advance so you can look for what you want and get notified when it goes on sale.
Read the rest of the tips by clicking on the title link above and happy shopping! For more details on what's on sale tonight at 6pm CLICK HERE