WELCOME TO HOMEGROWN W/ MO!
A Local Music Segment airing every Monday through Friday at 11pm.
Check out who's featured this week, then vote which band/artist gets their song played again on Friday! All the bands featured this week are all featured on Zia Records "You Heard Us Back When" Vol. 11 out on Record Store Day, April 22nd.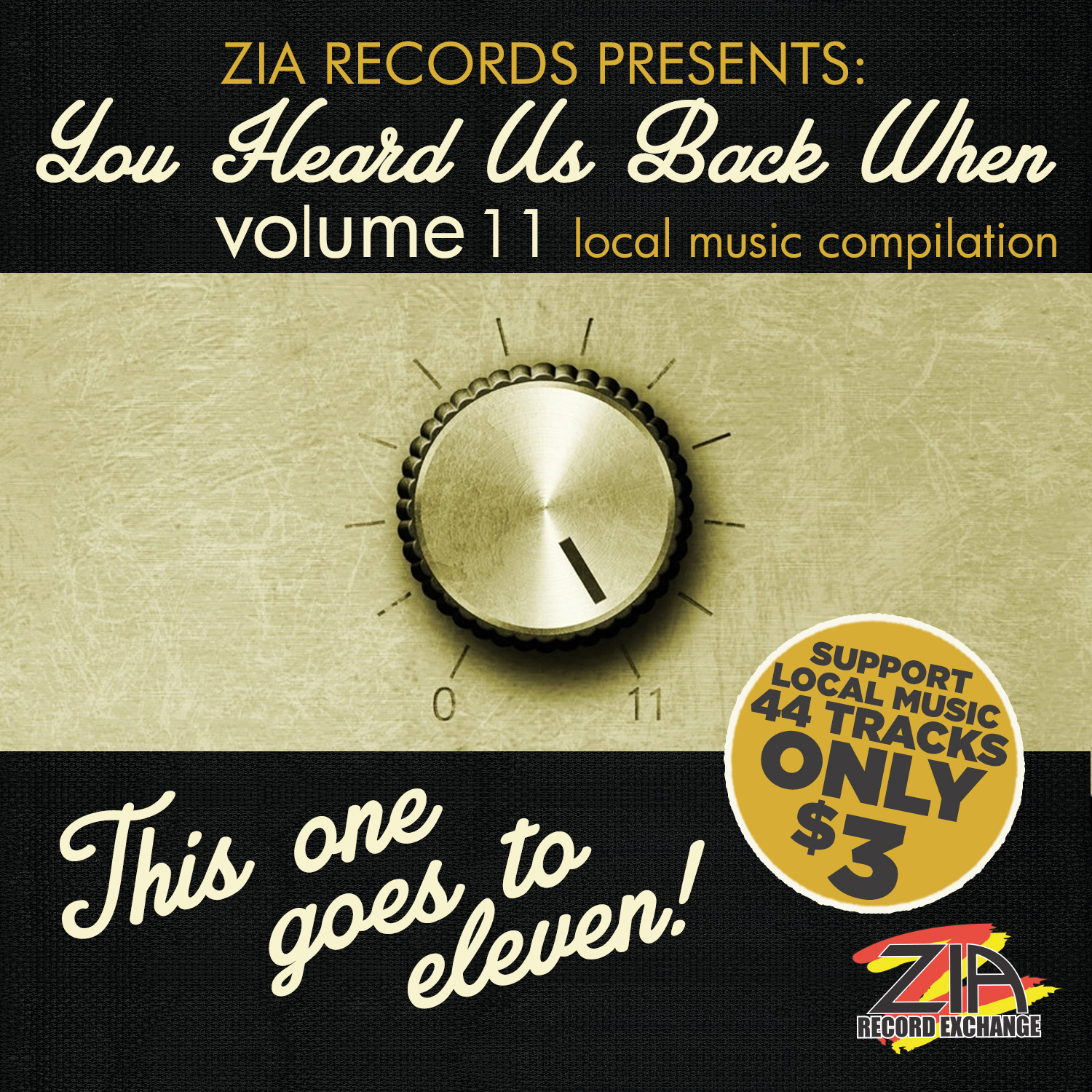 Monday:
People Who Could Fly is an indie pop band formed in 2013 and based in Phoenix, AZ. The group's style draws influence from acts such as Walk the Moon, the 1975, Cage the Elephant and Two Door Cinema Club.
People Who Could Fly has performed with national acts including Rick Springfield, Howard Jones, Roger Clyne, and Reel Big Fish, and will be performing alongside Death Cab for Cutie, Fitz and the Tantrums, and Sublime with Rome at Pot of Gold music fest in March 2017. The band also provided entertainment for The Arizona Cardinals NFL games in 2016. Their album "Neon Electric" was produced by Grammy-winner Robb Vallier (Gin Blossoms, Foo Fighters, Miranda Lambert). You can find PWCF at The Harmony Festival Sat. April 22nd and on Facebook, Twitter and Instagram. Last but not least, check out their song "Empty Days" below, then vote to hear it again for the Friday Replay, at the bottom of the page.
Tuesday:
The Father Figures feature Michael Cornelius on guitar and backing vocals(JFA/Jr Chemists), Tom Reardon on bass and lead vocals(North Side Kings/Hillbilly Devilspeak), and Bobby Lerma on drums and backing vocals (Jeff Dahl Group/The Voice). The eight-year-old band has released three previous albums and a slew of compilation appearances before joining Slope Records for their fourth full-length release, Heavy Lifting, in 2017. This release marks a new chapter in the career of the band who refer to their unique brand of music as "Post-skate-punk."
During their career, The Father Figures have shared stages in Arizona and California with bands like PIL, X, Meat Puppets, Saccharine Trust, Gang of Four, and many others. Cornelius was a founding member of skate punk legends JFA and a fixture on the Phoenix scene since the late 70s. Lerma played drums early on in Kluged and Grant and the Geezers while Reardon formed longtime noise punks Hillbilly Devilspeak (of the UK's BGR Records) and played bass in North Side Kings (Thorp/I-Scream Records). With a storied pedigree like The Father Figures possess, it would be easy for the band to phone it in and rest on their laurels, but this is not the case for these three elder statesmen Phoenix musicians.
Check out The Father Figures at Zia Records on Camelback for Record Store Day, April 22nd then again April 29th  at Pho Cao in Scottsdale. You can find them on Facebook, Twitter & Instagram. Check out their song "Medicine Ball" below, then vote to hear it again for the Friday Replay at the bottom of the page!
Wednesday:
Rio Wiley is a solo indie pop project developed by Rio Wiley Stinger from Phoenix, AZ. Although the project is newly developed as of January 2016, Stinger has been performing and playing in Arizona since 2012 as the vocalist for local rock band "I Remember Burning", playing countless shows over the 4 years. Carrying fans from his previous projects, Rio Wiley has become Stinger's primary musical outlet. The project draws influences from various genres of music, including pop, rock, and acoustic. Lyrically, Rio tells personal experiences crafted in poetry to describe the deepest emotions experienced through our relations with one another.
Rio Wiley began through the release of music video/single "Tired & Done (feat. Anthony Pierre III of DAISY)". Following its release, Rio Wiley then developed a new fan base and generated immediate interest. After 6 months of writing and recording, Stinger followed up "Tired & Done" with the announcement of his debut EP "young ghost", a concept album about losing all sense of your identity, following the loss of someone you love. You can catch Rio Wiley at The Harmony Festival, Saturday April 22nd and on Facebook, Twitter and Instagram. Preview their song "Silver & Gold" below then if you love it, vote to hear it again for the Friday Replay at the bottom of the page.
Thursday:
Sunnyslope Arizona's own No Volcano brings together four musical talents unafraid of including more than one idea or point of view in a song or music video, like real thinking people. And yet they are undeniably a pop band, one that recalls any and all rock made during its more experimental phases and infused it with a new accessibility, energy and eclecticism so lacking in the today's scattered pop landscape.
Before forming in 2013, Chris Kennedy (drums) and Jim Andreas (guitar/vocals) were in one of Phoenix's most exciting bands of The Nineties, Trunk Federation, who were signed to Alias Records. No Volcano unites the heart and soul of that band with Jeremy Randall (guitarist) of Colorstore and Jake Sevier (bass).
And they've wasted no time, opening shows for Ride, The Radar Brothers, Quasi and Jacco Gardner and garnering accolades from the Arizona Republic and Phoenix New Times the latter describing No Volcano as "a serious band for serious times."
The band issued its debut album Who Saved The Party in 2015 and are about to drop jaws when it drops Dead Horse Power, on the Sunnyslope based Onus records label. The band has already previewed the album with the single "Blackout" and its arresting video, directed by award winning, multi-media animator Jason Willis. You can find No Volcano at Yucca Tap Room, May 13th and on Facebook! Check out their song "Take My Chances" below then vote to hear it again for the Friday Replay, at the bottom of the page.
If you're interested on being featured on Homegrown With Mo,
email an mp3 of your song to Mo@KDKB.com